Doll Stanley
Doll sits on the AAIM Board of Directors and is the Director of IDA's Hope Animal Sanctuary (HAS) in Grenada, Mississippi where 400-600 animals are rescued each year. She works with local sheriffs, judges, community leaders, veterinarians and veterinary students from Mississippi State University to investigate and file animal cruelty cases, provide spay/neuter and other veterinary care and find adoptive homes or provide sanctuary for abused and neglected animals.
Doll became an activist in 1983 as the result of a "Mobilization for Animals" rally featuring Bob Barker and Jamie Lee Curtis. She went home a vegetarian that day and immediately began connecting with anyone interested in helping animals. At that time she was heavily involved with friends participating in rodeos and was distressed with the treatment of cows and steers, as well as the premise that the activity was wholesome and depicted true ranching practices. Soon Doll was writing letters and organizing vigils and demonstrations. She met Dr. Elliot Katz at the very first meeting of In Defense of Animals and has been an active team member ever since.
Doll has been involved in nearly every aspect of animal protection, including undercover work. In the 80s she was known for her bold activism and leadership, organizing campaigns and direct actions at rodeos, circuses, anti-fur events, and hunts.  Her 3-day fasts in restraint devices protesting animal experimentation on UC campuses gained international attention. She entered the arena of disaster relief in the aftermath of the Bay Area firestorm that engulfed the hills of Oakland and Berkeley in 1990.
---
Ginny Sims
Shelter Director, Southern Pines Animal Shelter
Ginny Sims has worked with Southern Pines since 2013 and has a background in Public Relations and Nonprofit work. She is ASPCA SAFER Certified and has a focus in photography, marketing, grant writing, and creating community partnerships. She is most passionate about field rescue, coalition building, marketing shelter animals, and increasing lives saved at Southern Pines and and around the state by staying abreast of new programs to improve shelter programs and community partnerships.
---
Amanda Paris
Program Manager, Southern Pines Animal Shelter
Amanda Paris has worked at Southern Pines for more than 5 years. Her passion for finding second chances for the hardest to place animals has led to her position as Program Manager where she works to constantly improve intake and adoption programs to better serve the community. Amanda also works to connect with rescues around the country, finding second chances and placement for animals most in need of help. She also works as part of the Southern Pines transport team and is ASPCA SAFER Certified.  
---
Mark Keyl, esq.
Mark is a graduate of  U.S. Coast Guard Academy (History/Government), University of New Orleans (Political Science) and Oklahoma City University (Law).  He is currently a Labor Arbitrator/State Certified Mediator and the Board President of Southern Pines Animal Shelter. His previous animal welfare experience includes 7 years as a city prosecutor overseeing animal control issues, Legal Guidance for Midwest City Municipal Shelter, and an Environmental Judge presiding over animal control issues. 
---
Martin Pace
Warren County Sheriff
Pace has been with the Warren County Sheriff's Department almost 15 years, the last six as detective, when he was tapped in January 1996 to become interim sheriff before winning a special election the following November. He was 37 at the time and has been sheriff ever since. This year he received the George Phillips Public Service Award for his many years of service. 
---
Angela Burks Hill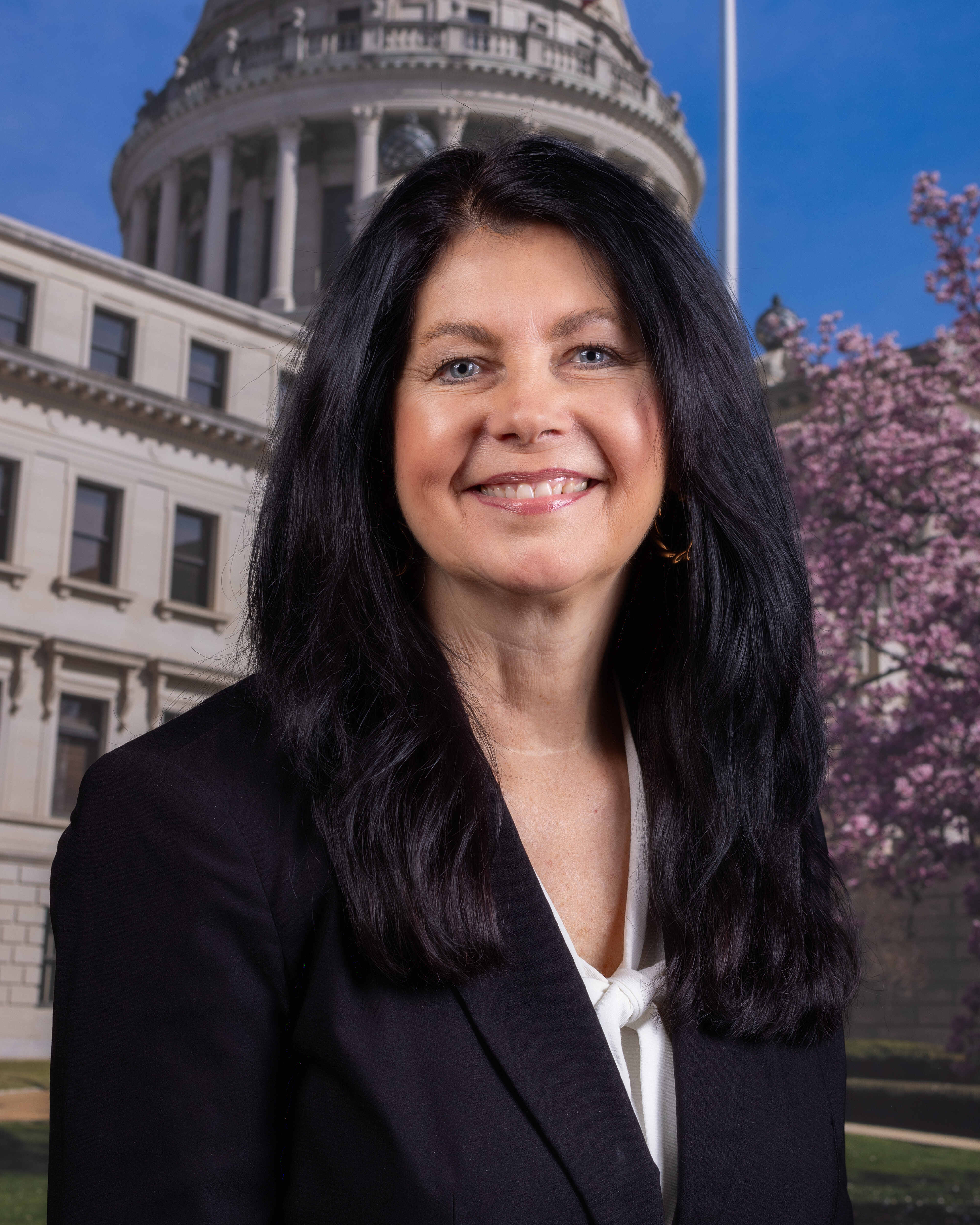 Mississippi State Senator, former science teacher
Senator Hill was born in Picayune on August 14, 1965. She is married to Richard Byron Hill; they have two children, Andrew Bryon Hill and Kelly Gray Hill. She is of the Baptist faith and a member of the Mississippi DAR.
Senate Committee Membership:
Investigate State Offices - Chair

Wildlife, Fisheries and Parks - Vice-Chair

Agriculture

Appropriations

Education

Environment Prot, Cons and Water Res

Insurance

Judiciary, Division B
---
Beth Adcock
Beth Adcock has been with the Mississippi Board of Animal Health since 2007.  She serves as the Mississippi Animal Response Team Coordinator, the Mississippi Veterinary Medical Reserve Corps Director, and the administrator for the "I Care for Animals" car tag fund.  Beth has a special interest in shelter animals and has been serving in various capacities as a volunteer with the animal shelter in her area since 2002.  Beth is married to Rusty Adcock and they have one dog, three cats and two pasture ornaments, also known as horses.